ARISHTHA PANKHUDI VOL 2
Home
/
ARISHTHA PANKHUDI VOL 2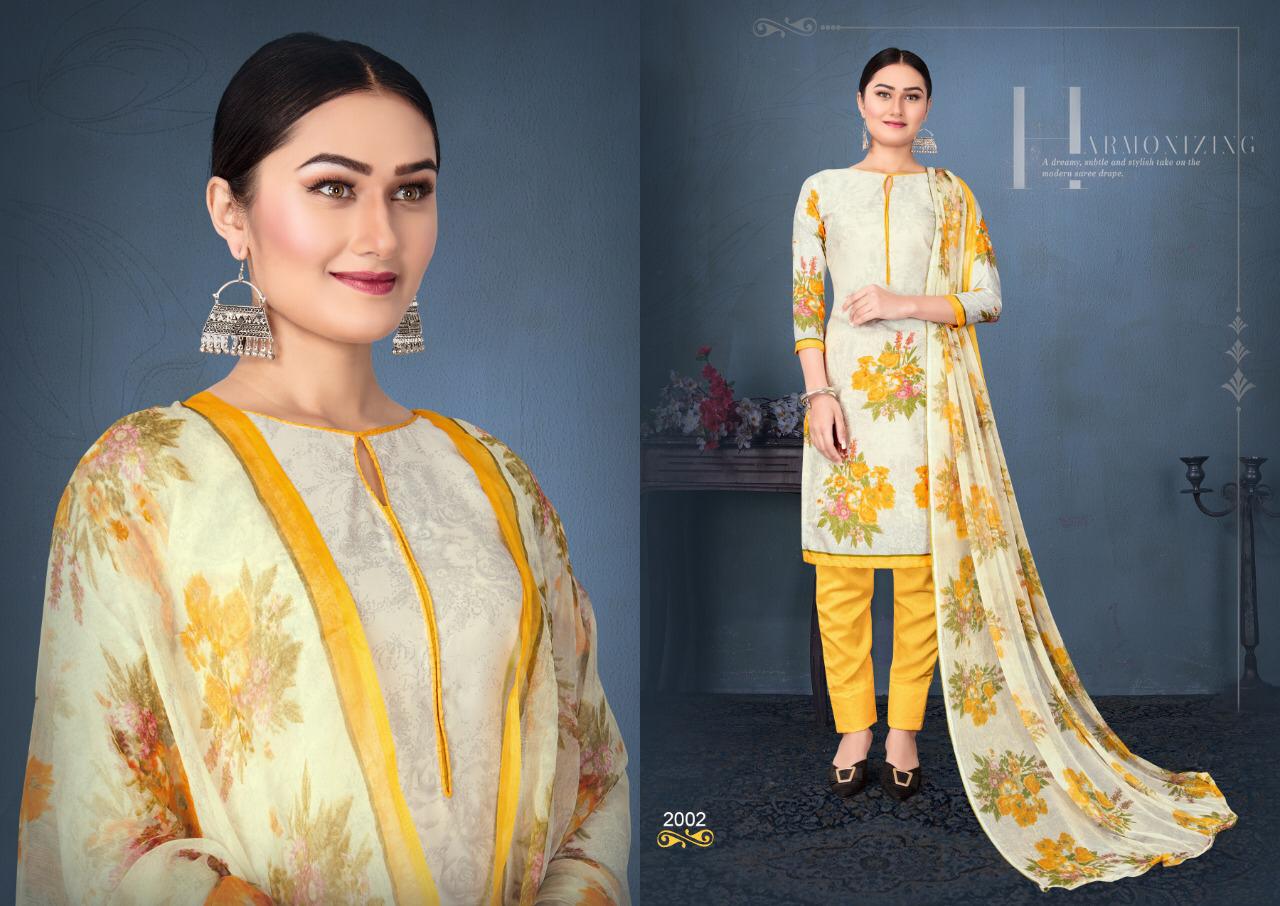 ARISHTHA PANKHUDI VOL 2
You need to select one value from each option.
255 225 (per piece)
12 % off
| | |
| --- | --- |
| Quantity | : 12 |
| Total | : 2700 |
| | |
| --- | --- |
| Name : | ARISHTHA PANKHUDI VOL 2 |
| Quantity : | 12 |
| Per piece Rate : | 225 INR |
| Full Catalogue Rate : | 2700 INR |
| Weight : | 8.5 Kg |
| Top : | American Creap Print |
| Bottom : | American Creap Print |
| Dupatta : | Silver Chiffan Havey, Print |
Reviews for ARISHTHA PANKHUDI VOL 2
No Reviews Found.
DressMaterial
Top
American Creap Print
Bottom
American Creap Print
Dupatta
Silver Chiffan Havey, Print
STEPS to Order :
1. View and select product you want to order.
2. Add product to Cart.
3. Select Continue to proceed or Add More to add products.
4. Review products in Cart and Proceed to Checkout.
5. Sign Up [First time Login] or Login to your account [if already logged in].
6. Add Shipping address & select address from the list.
7. Chose shipping type [shows estimated delivery days & shipping cost].
8. See the details in Payment Method.
9. Make payment as per instruction & Proceed.
10. Congratulations, Your Order is successfully placed.
Style4sure is a leading Manufacturer & Wholesale trading company dealing in Ethnic Indian Wear as its prime business and increasing its scope in other diversified fields too. The company is established with the hope of providing textile goods directly to traders and retailers and has created a effective link between manufacturers and wholesalers/retailers. Today the company has achieved such business that it has no competition regarding price and collection.
We deal from minimum to maximum range which helps the buyer to have complete range to explore their business and take it to next level. Due to our entire range of products being high in demand in the market, all the traders are extremely interested in our complete product line.
Due to rich quality, unmatched collection, and cost effectiveness, our endearing array of products is very popular and highly demanded in the domestic market and now we are exploring ourselves in international market as well. Our main aim is to satisfy customers by providing them quality goods and services.
Established in the year 1997 at Surat (Gujarat, India), we, "Style4sure," are a well-known manufacturer, wholesaler and supplier of an alluring collection of Sarees, Dress Materials, Chudidar Suits, Salwar Kameez, Kurtis, leggings, Dupatta, Blouses, etc .